Affordable Membership Plans
Affordable dental coverage for you and your entire family.
We want you to be well.
We have always advocated for your oral wellness and now have a better way to guide your overall dental care. Our Wellness Membership Program allows you to choose the plan that's best for you and your family.
No Deductables
No Restrictions
No Limits
Elevate your dental care and save.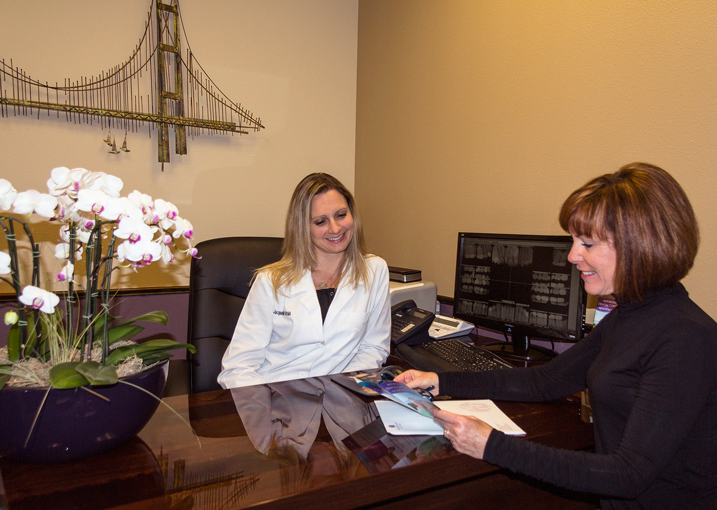 Marin Dental Care's easy-to-use Membership Plans options provide the highest level of comprehensive care for patients without dental insurance benefits and may also supplement your existing benefits.
Oral Wellness Options
Adult Basic
✔

2x Prophylaxis – Adult

✔

2x Periodic Oral Evaluation – Established Patient

✔

1x Check-up x-rays

✔

1x Emergency x-ray + Exam

✔

15% Off Other Procedures

✘

2x Topical Application Of Fluoride Varnish
Child Plan
✔

2x Prophylaxis – Child

✔

2x Periodic Oral Evaluation – Established Patient

✔

1x Check-up x-rays

✔

1x Emergency x-ray + Exam

✔

15% Off Other Procedures

✔

2x Topical Application Of Fluoride Varnish
Adult Gold
✔

3x Prophylaxis – Adult

✔

2x Periodic Oral Evaluation – Established Patient

✔

1x Check-up x-rays

✔

1x Emergency x-ray + Exam

✔

15% Off Other Procedures

✘

2x Topical Application Of Fluoride Varnish
Adult Perio
✔

3x Periodontal Maintenance

✔

2x Periodic Oral Evaluation – Established Patient

✔

1x Check-up x-rays

✔

1x Emergency x-ray + Exam

✔

15% Off Other Procedures

✘

2x Topical Application Of Fluoride Varnish
Frequently Asked Questions