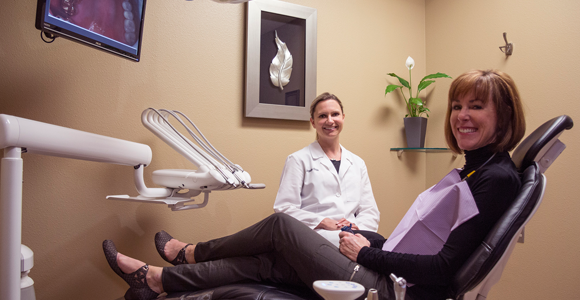 Your First Visit To Our Practice
Information about your first visit to our San Rafael dental office.
A patient's first visit to our office will typically consist of a consultation to explain the diagnosis and discuss treatment options. In many cases, treatment will be provided immediately following the consultation, however those patients with complex medical histories or treatment plans may require a second appointment at which treatment will be provided.
Before any procedure requiring anesthetic, it is important to alert staff members if you have a medical condition that may be of concern. These may include hearts disease, high blood pressure, artificial heart valves and joints, diabetes, rheumatic fever, etc. Also please let us know if you are on any medication that may affect the procedure (i.e. heart medications, aspirin, blood thinners, etc.) or if you require medication before dental cleanings (i.e. antibiotics premedication.)
At your first appointment, you will be asked to provide as much of your medical history as possible. This may include things such as a referral slip from another doctor and any dental X-rays in your possession, a current list of medications you are taking, and completed medical or dental insurance forms (if applicable). This helps us avoid unnecessary delay when processing dental insurance claims.
Please note: A parent or guardian must accompany patients under 18 during their first visit to our office.