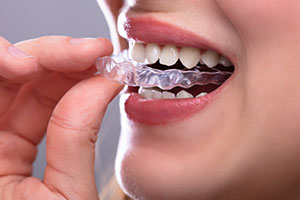 Invisalign in San Rafael, CA
Our clear aligners are removable and nearly invisible when worn!
At Marin Dental Care, we can use Invisalign to treat crooked/misaligned teeth or to close large gaps between teeth. It's proven to be a tried and true method, and our patients really appreciate the ease and comfort compared to braces. The clear aligners are nearly invisible when worn, and removable for easy brushing, flossing, and eating.
Are you looking for a boost in self-confidence? Get the straight, perfectly aligned teeth you've always wanted by calling our office at (415) 499-7700. We'll schedule a consultation to determine if Invisalign is right for you, and discuss details of your treatment plan such as taking an impression to create your first aligner.
Benefits of Invisalign include:
More comfortable than braces
Nearly invisible when worn
Removable for easier brushing, flossing, and eating!